Journal of Systems Engineering and Information Technology (JOSEIT) is a peer-reviewed blind journal dedicated to the publication of quality research results in the field of Systems Engineering and Information Technology but is not limited implicitly. All publications in the JOSEIT journal are open access which allows articles to be freely available online without any subscription.
Areas of interest in particular Artificial Intelligence, include systems engineering, Expert systems, Decision Support Systems, Data Mining, Big Data, Social Network Analysis, Programming and Database, and relate to other fields.
Current Issue
Vol 1 No 1 (2022): March 2022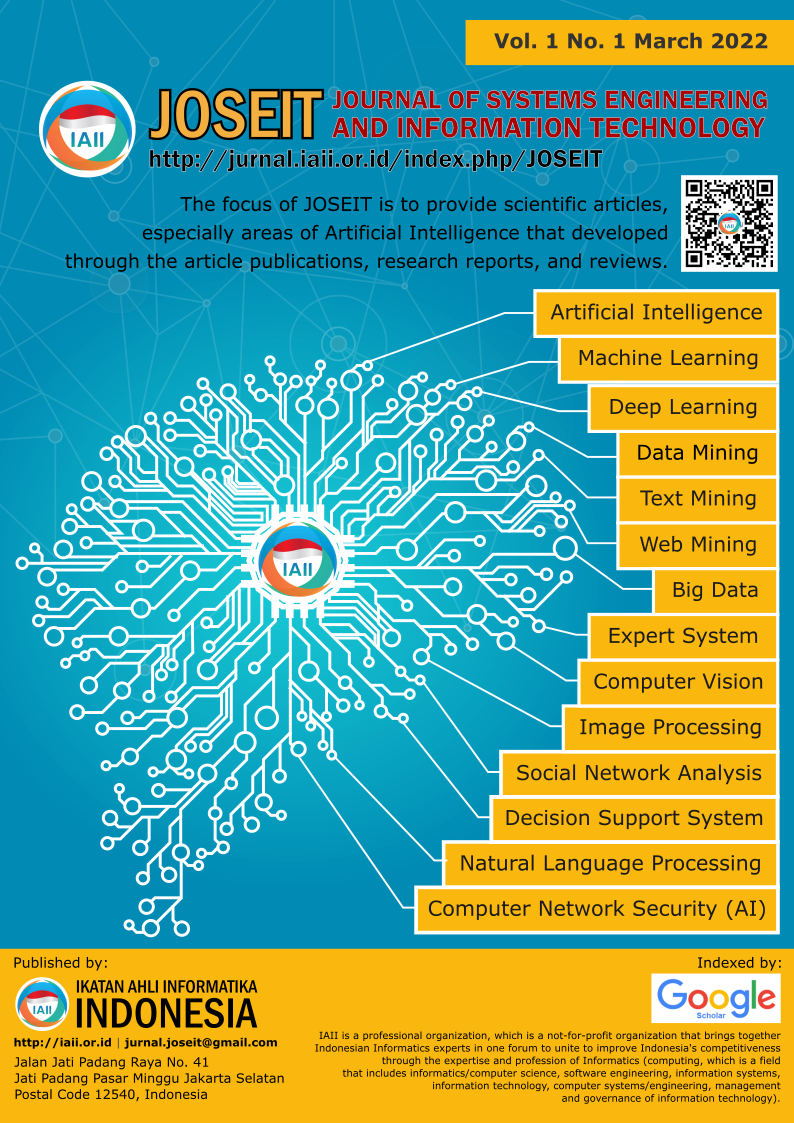 In the March edition of the JOSEIT, we are pleased to present five articles to publish written by researchers from different universities in the world. These six articles include topics that deal with a range of decision support systems, AHP and SAW methods, implementation of analytic network process algorithms, deep learning, and implementation of counting and Yolo detection method that present innovative and thought-provoking findings in the field.
Congratulations are extended to all the authors in this edition who have successfully negotiated the review procedure. This volume consists of five articles with ten authors from three universities namely Universitas Mercu Buana, Universitas Budi Luhur, and Gunadarma University.
Cover, Foreword, Editorial Council, and Table of Contents can be downloaded here.
View All Issues